A Backpacker's Cookset
I get a lot of questions about the cookset I use while backpacking. This is what I use, but I make no claims about this being the "right" or "wrong" way to do this. Do whatever works best for you. This is what works best for me, and I like the system.
So here's my little cookset. If it looks worn and dirty, that's because I most recently carried it on my thru-hike of the Pacific Crest Trail. This cookset has history. This cookset has seen a lot of action!
Titanium Pot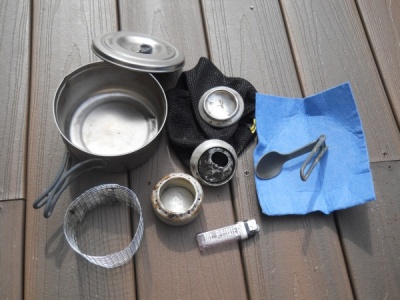 Dish Cloth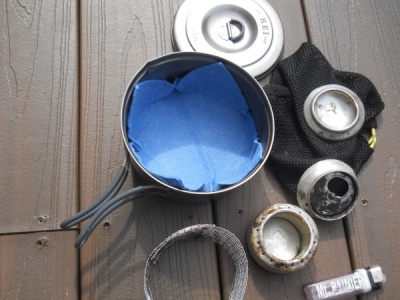 Pot Support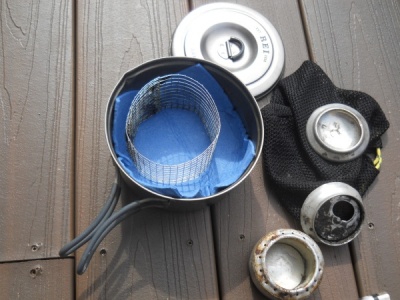 Soda Can Stove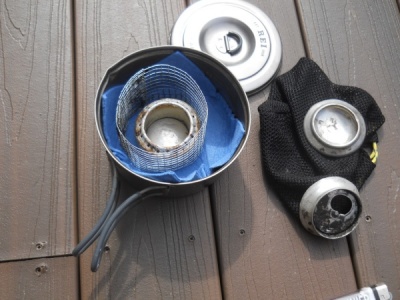 Snuffer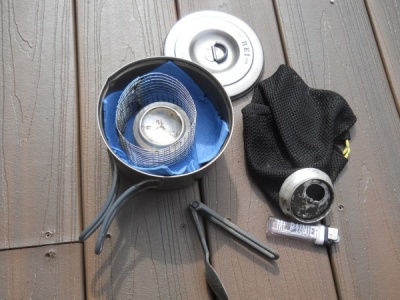 Simmer Ring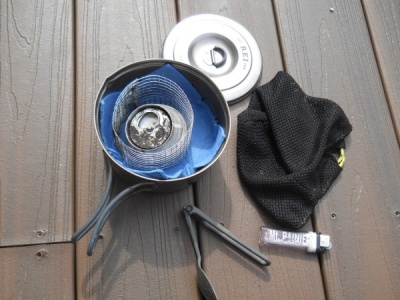 Lighter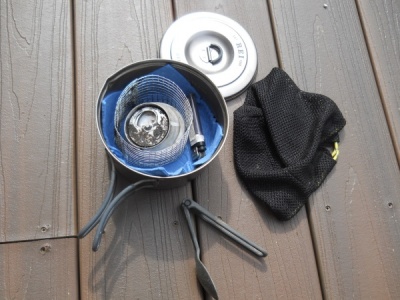 Spoon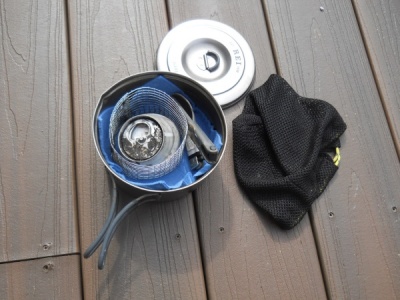 Condiments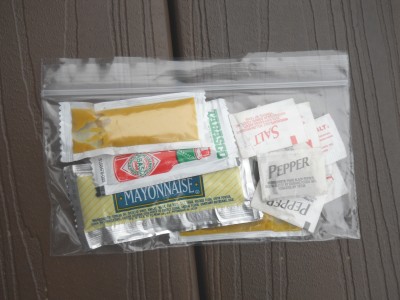 Windscreen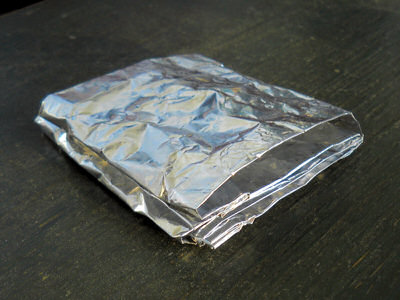 Lid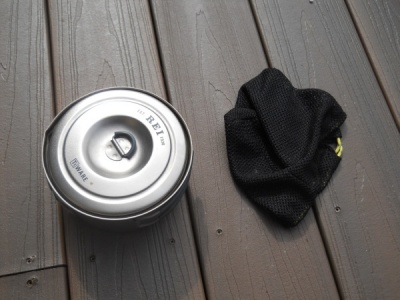 Bagging It!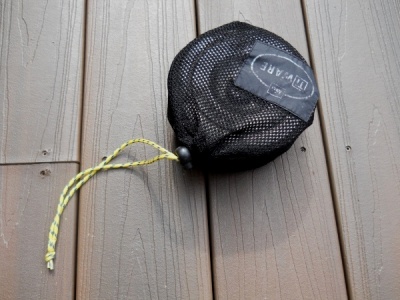 And there you have it—my cookset which has rattled around in my pack for thousands and thousands of miles, and will be with me for thousands more in the future!
Total Weight: 9.5 ounces